TIPS FOR SELLERS

SELLING PRICE ISSUES

1. Location
2. Net income
3. The economy
4. Lease Length/terms
5. Option terms
6. Quality of records
7. Level of competition
8. Gross income
9. Age and overall
condition of
equipment and assets
10. Cleanliness of store
11. Terms of the sale
12. Seller financing
13. Down payment
14. Growth potential
15. Brand recognition
16. Open vs. exclusive
listing

PREPARING FOR A SALE

Keep your Laundromat clean, the equipment working and gather together these items:

1. Copy of your lease,
with all addendums
that are signed
2. Copy of your CAM or
Net/Net/Net charges
3. Amount of lease
deposit
4. Two years of records
of income
5. Two years of records
of expenses
6. Two years of utility
bills
7. List of all equipment,
including brands and
ages
8. List of all other
assets owned,
including inventory
9. Reason for sale
10. Digital pictures, if
available
WHAT DO YOU WANT?
Most people want:

1. The highest price
2. A qualified buyer
3. A quick escrow
4. Low stress sale
5. No lawsuit in the
future

QUESTIONS TO ASK

Here are some questions you might ask before selecting a broker:

1. Do you work full
time in the selling
of Laundromats?
2. How will you
advertise and show
my business to other
sales professionals?
3. What is your success
rate of selling
Laundromats?
4. Can you list my
Laundromat in the
M.L.S.?
5. Will you co-operate
or share commissions
with other brokers.


Laundromat Design by Western States Design

I will also submit your Laundromat listing to my large client base of satisfied customers, many of whom are pre-screened buyers looking for additional Laundromat locations, expose your business in local newspapers, my own website, a regional industry magazine, bizben.com and bizbuysell.com. When you list your Laundromat with Larry Larsen, Realtor®, the listing has more than ten thousand opportunities to be seen by a potential buyer each and every day.

I will save you a great deal of time and the frustration of finding a buyer. You should concentrate on the task of running your Laundromat. I earn a commission only when I provide a ready, willing and able buyer and my fee is based entirely on the price paid by that buyer.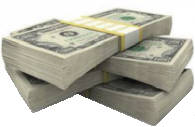 I HAVE PROBLEMS WITH MY LAUNDROMAT
Problems, such as landlord lease issues, partnership breakups, tax consequences, worn-out equipment, non-compliance with zoning, health, A.D.A. or other regulations can generally be resolved with proper professional help.

CAN WE GET TOGETHER AND TALK?
Yes. Even if you are not certain you want to sell at this time, spending an hour with me could give you a feel for the problems you will face in a sale. I am available for a free appointment to discuss any of the issues discussed above or to list your Laundromat.

WHY DO OWNERS SELL THEIR LAUNDROMATS?
Owners sell their Laundromats for reasons stemming from retirement, partnership disputes, personal relocation, family concerns, the desire for change, illness or to enter another business venture. The sale of your business is an important time in your life and you owe it to yourself to place the same type of energy into the selection of your broker as you do in operating your business.
Brokers with a history in the business and associated with an equipment or supply business tend to have the most contacts. They also have a high level of success in selling to existing Laundromat owners or to those buyers who feel more comfortable that the broker will remain active in the industry available for assistance after the seller is gone.

WHAT CAN LARRY LARSEN, REALTOR® DO FOR ME?
The function of Larry Larsen, Realtor ® is to help Laundromat owners successfully sell their business. I have the knowledge, proven results and determination to exceed your hopes in this area. I am available at every point in the sales process and will help you to reach informed decisions. I will provide insight when you decide on setting the right price to market your business. I want the process of selling your Laundromat to be as free from stress as possible.

Once you have selected a price, I will expose your business to the largest group of potential buyers in Southern California. Larry Larsen, Realtor ® brings the professional real estate sales world, including the Multiple Listing Service and it's ten thousand agents, together with a thirty year history in the Laundromat business. I can bridge the gap and give you the best of both worlds with my willingness to share commissions and co-operate with all other licensed real estate brokers, even those brokers unwilling to reciprocate.

WHEN IS THE BEST TIME TO SELL MY BUSINESS?
The best time to sell is when a Laundromat is doing well and has good visual appeal. Although almost every Laundromat can be sold, if you wait until the lease is almost gone or you've let the equipment fall into disrepair, it will make a sale more difficult and the selling price will suffer.

WHY NOT SELL THE BUSINESS MYSELF?
Most owners find that dealing with buyers and all their issues including financial qualifications, financing options, analysis of business records and negotiating an offer to purchase can be very frustrating. Working with all of the telephone calls, questions, forms, disclosures, escrow issues, inspections, lease assignments and income verification issues can be overwhelming.
If you choose to sell your Laundromat yourself, you could be joining a long list of owners who've sold their Laundromat for thousands of dollars less than they could have received by listing with a professional. Selling a Laundromat and avoiding mistakes leading to lawsuits is a specialized skill.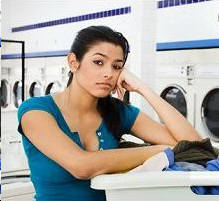 HOW TO SELL YOUR LAUNDROMAT