DEFINING A HIGH SPEED WASHER
High speeds are needed to generate "G force." The G force is the amount of pressure being exerted on the clothes during the high speed final spin; the higher the G force, the better the result. The traditional commercial front load washer had a G force of 75g to 80g. Manufacturers touted the benefits when certain models were able to achieve 100g force spin cycles. To achieve Super High Spin status, the machines must be "soft mount" models where internal springs and absorbers handle off balance loads. Hard mount (bolted to the floor) washers cannot handle the extreme stress and are limited to Low Speed, Medium or High Speed ratings. Here is an easy way to remember the difference in the washers:

Low Spin: G force of up to 100g. Hard Mount.
Medium Spin: G force from 101g to 150g. Hard Mount.
High Spin: G force from 151g to 339g. Hard/Soft Mount.
Super High Spin: G force 340g and above. Soft Mount.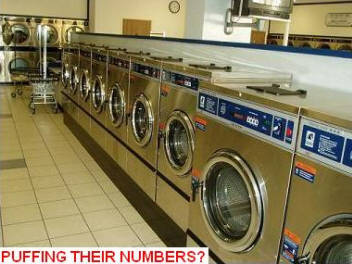 The smaller washers sold by Frigidaire, Wascomat, General Electric, Speed Queen (Horizon), LG or the Maytag-Whirlpool (HE) models are not included in this consideration of purchasing equipmentfor your Laundromat. Although technicallysuper high spin models, they are often considered by experienced operators to be unable to handle the heavy use and overload conditions that are part of the Laundromat experience. They are based on home-style front load washers and their life cycle should be about the same as the top load washers sold by the same companies. Expect life cycles to be thirty to fifty percent of commercial grade front load washers.

ADC and Wascomat sell complete commercial grade Super High Spin washer lines.
ADC offers all their models in dual single or three phase owner selectable versions, including the 60LB model.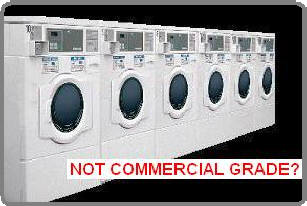 Ipso now sells the Speed Queen clone, so they no longer sell any Super High Spin models. I believe within ten years, all of the manufacturers will only be selling Super High Spin models. The initial cost is higher than hard mount washers but the payback is quick and the customer satisfaction is tremendous.
Mechanical removal of the water is much faster. When clothes don't have to spend as much time being cooked in a revolving drum, it is better for the clothes. A lot of fabric is composed of plant material [cotton] and the continual wetting and heating does not prolong the useful life; elastic waist bands on underwear also suffer with prolonged and repetitive heating. Customers soon realize these benefits when you have high speed washers in your Laundromat.
ARE THERE OTHER THINGS TO CONSIDER?
Yes. In addition to the size of the tub, you need to review at least two additional features. How fast does the washer spin and how much does it weigh. The future of our industry will be all about spin speed. Every manufacturer is busy bringing high speed washers to market, so you don't want to buy yesterdays technology with today's hard-earned money. The high speed "soft mount" washer is the biggest change that our industry has seen since the introduction of the stack
UNDERSTANDING THE NATURE OF MARKETING
I'm not trying to knock any particular brand, since I'm sure all the manufacturers have reached a little bit at times to attempt to give their products a competitive edge in the marketplace. As the consumer you probably would be well served to actually check the cubic foot capacity of the machine you are going to buy; use a few sources including government information to verify any brochure claims. You might not see a smaller washer cylinder, but your customer will notice. Size does matter to your customer and it influences how much you can charge per wash and how much money you will put in your pocket.
capacity of 2.536 and 3.467 to the government. This information is taken from the official Energy Star information. However, the Dexter sales brochures for these machines showed they had a capacity of 3 cubic feet for the T-300 and 4 cubic feet for the T-400. This appears a little excessive to round up both sizes, but marketing is not always bound by reality.

Perhaps the best way that manufacturers should rate their machines is the actual interior capacity of the washing cylinder. To the best of my knowledge the size of the Dexter T-400 drum has not changed since it was first produced, but now it is labeled a 30-LB washer and called a T-450 in the medium speed 200g force configuration. So what poundage do you really have and what do the manufacturers brochures really reflect?

customers (you as the Laundromat equipment buyer) decided larger capacity on the label of the machines was a good idea. It was easier to change the brochures being used than change the size of the washer. Today the Milnor classic model is sold and labeled a 40-LB washer. It comes in at 6.14 cubic feet and equals the size of many competitor's models who label their machines 40-LB washers.
5. Let's take a look at another example going to the other extreme. In order to qualify for Energy Star rating, manufacturers have to submit their product data to the government. The Dexter company submitted their 18-LB and 25-LB washer [models WCVD18KCS and WCVD25KCS] with claimed
DOES SIZE REALLY MATTER?
It doesn't appear to matter to the manufacturers of Laundromat equipment when it comes to putting a label on their machines. The old Laundromat experts used to ask "Are we talking about 30 pounds of gold or 30 pounds of feathers." It took me a few years to realize the veterans were saying the
volume of the washer is only important to the product being washed. Here's a few items you might not know:
1. There is no rating agency controlling or advising manufacturers to label their machines based on any standard. In reality, the manufacturers label their machines as they deem proper and with a view toward making their machines sell better.
2. Thirty years ago, manufacturers were purposely trying to keep the poundage down on their washers because of local building codes that limited the size of "large capacity" washers in certain commercial zones.
3. At the same time, there was a commonly held belief among manufacturers that customers would avoid using a washer that was too big. "Oh my Lord, I don't have 30 pounds of dirty clothes." I guess the same principle applies when people want shoes a few sizes smaller than would be comfortable, so the actual size of shoes has edged up while the shoe size numbers have remained the same.
4. An example of this was found in the classic Milnor washer. It was sold under the Borg-Warner name as a 20-LB washer. Later it became a 25-LB washer, a 30-LB washer and finally a 35-LB washer when the
THE REAL SIZE OF A FRONT LOAD WASHER
dryer. Super High Spin washers engage in "mechanical drying" by spinning the water out of the clothes instead of having to evaporate the water out of the clothes in a dryer. Since the water that remains in clothes when they are placed in a dryer is "dirty water," clothes come out cleaner when more of the water is removed by the washer. "Dirty water?" Try hand squeezing some water out of a load of your own "clean" clothes into a clear glass and holding it up to the light. Would you drink it? No. It's full of suspended dirt and chemical residue [the soap, bleach and additives}. When this is placed in a dryer the residue and leftovers are dried into the fabric resulting in stiff feeling clothes. Fabric softeners and dryer treatments are used to overcome this condition, but would be unnecessary if all the water was removed during the washing cycle. The more water you get out before you evaporate the balance in your dryers, the softer and cleaner the clothes. Speed is also important.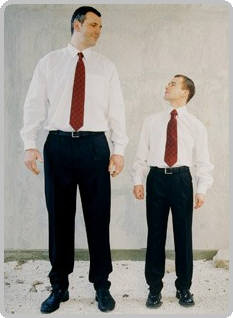 Tags: Laundromat machine size, Laundromat, Coin Laundry, comparison of washers, comparison of washer brand sizes, Milnor, Wascomat, Ipso, Continental, Speed Queen, Huebsch, high speed washers, compare, weight, g force, spin speed, high speed washerrs, compare, weight, g force, spin speed, high speed washer

A special thanks to Energy Star for some of the information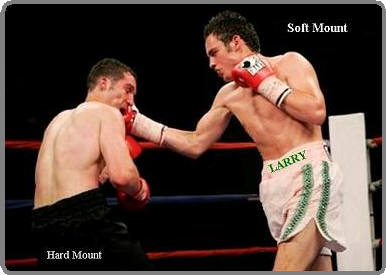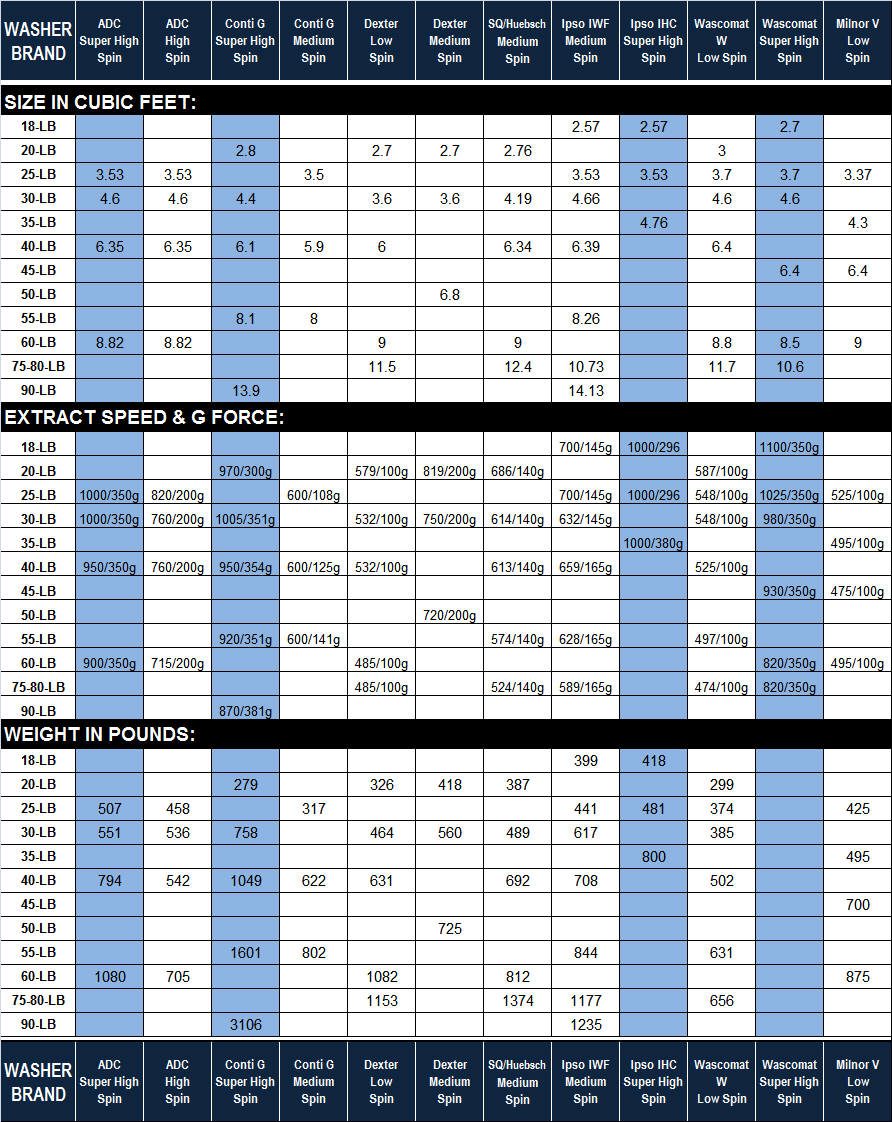 REFERENCE CHART FOR COMPARISON PURPOSES
Use this chart to aid you in comparing three important features before you make an equipment purchase. I believe the most important feature is high speed followed by actual size in cubic feet and finally weight of the machine. Of course, there are other considerations including personal preference, price, reputation, dealer support, door size, appearance and repair support. Good hunting for the right machines for your Laundromat.